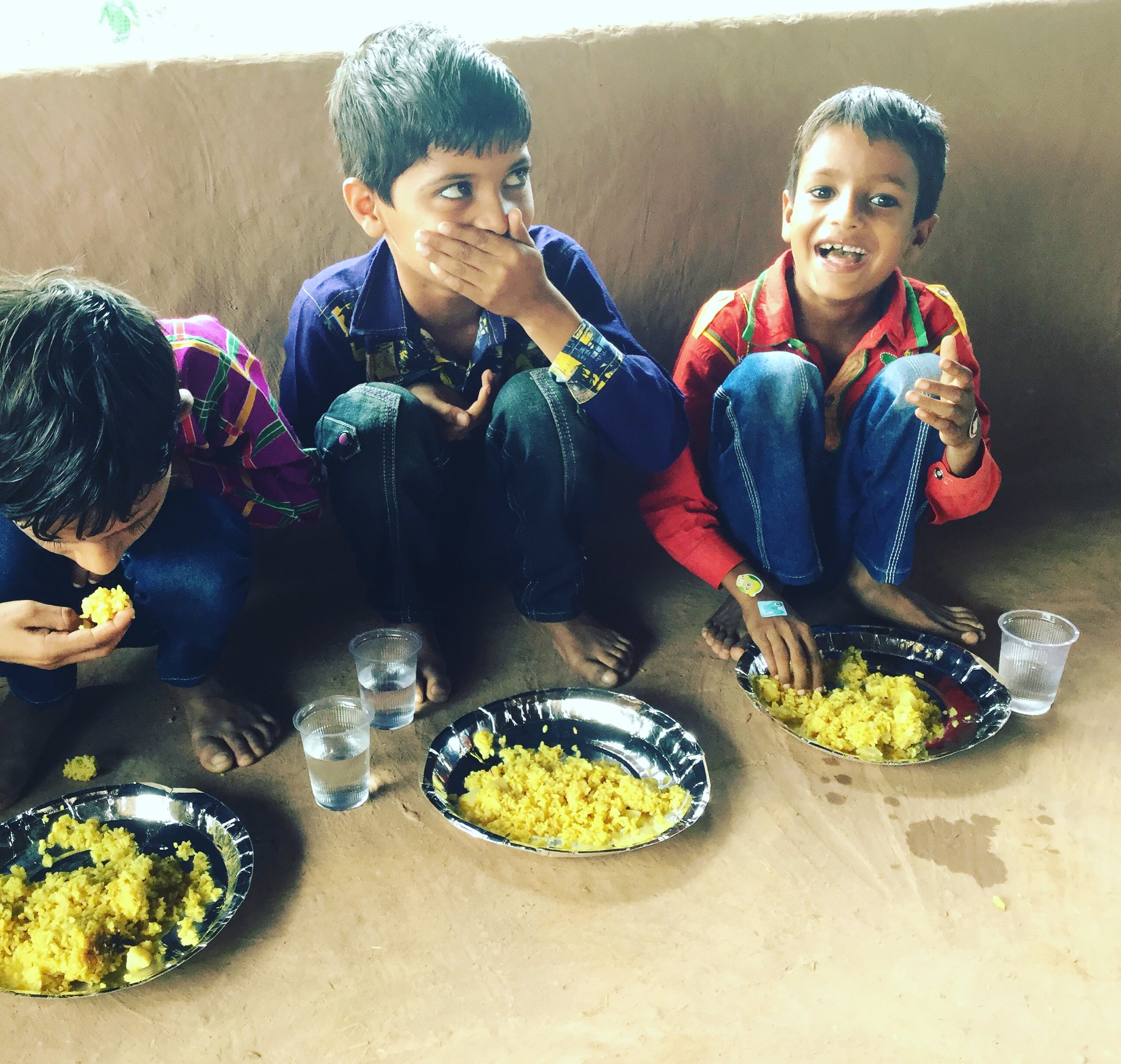 Gulliver and I returned home from India just yesterday (Saturday 8th October) and I wanted to pass on my sincere thanks for your prayers and support. We stayed well and healthy for the entirety of our journey - so relieved about this. We were away for three weeks in total: a week in Cape Town, 2 days in Dubai, then 7 days in Kotdwara (north of Delhi) then 5 days working at Vision Rescue in Mumbai.
We had the best time ever and have come back to Australia having had another life changing experience, as well as more passion and determination than ever before. So many of you make regular donations to www.kotdwarahelp.org and I want to tell you that your money is making a significant difference in the lives of children, families and the community. You are part of the story of people's lives. So many people, who I wish you could meet, send their love and thanks to you. These people are grateful to you and they honour you. I am not exaggerating when I say how much they love and appreciate you.
Amit and Daisy Samuel and our staff team (13 people in total) also send their love and best wishes.
It would not be possible for me to write a summary of my experiences in one short email. Over the coming weeks, I shall send you short stories about my experiences and the people whose lives you have touched. We have seen lives touched in remote communities and slums through education, healthy meals, sport, anti-human trafficking, youth leadership projects, teacher training, tailoring and technology programs, visiting people with leprosy, handing out female sanitary items, second hand sports shoes, ...not to mention just spending time with people, encouraging and listening to them tell their life story, extending dignity, compassion, love, physical help, smiles, lots of high-fives and photos - they love having their 'selfie' taken - it shows that you value them.
If you have not seen my photos on Instagram - check them out on @dougthomas and @gullythomas
I must warn you that we have some incredibly exciting targets, plans, hopes and dreams for www.kotdwarahelp.org and I can't wait to also share these with you. I also have some important and necessary governance and administrative tasks and demands to attend to, now that we are registered as an NGO in India.
In the mean time, please consider a couple of things; - Commit our work to your ongoing prayers - Consider making a donation or increasing your current amount. I have again experienced first-hand, the difference a small amount of money can make in the life of another person. - Feel free to contact me should you like to know more, so that you feel confident about where your donation is heading and how it will be used. Perhaps you can help in other ways? - Think about coming to India with us next year. I am hoping to organise a tour in September. Let me know if this is something you'd be interested in.
Get ready for a few more emails over the coming weeks. You will love the stories which you too are a part of.
Love to you, and thanks again, from an energised, exhausted, happy, satisfied and jet-lagged Doug