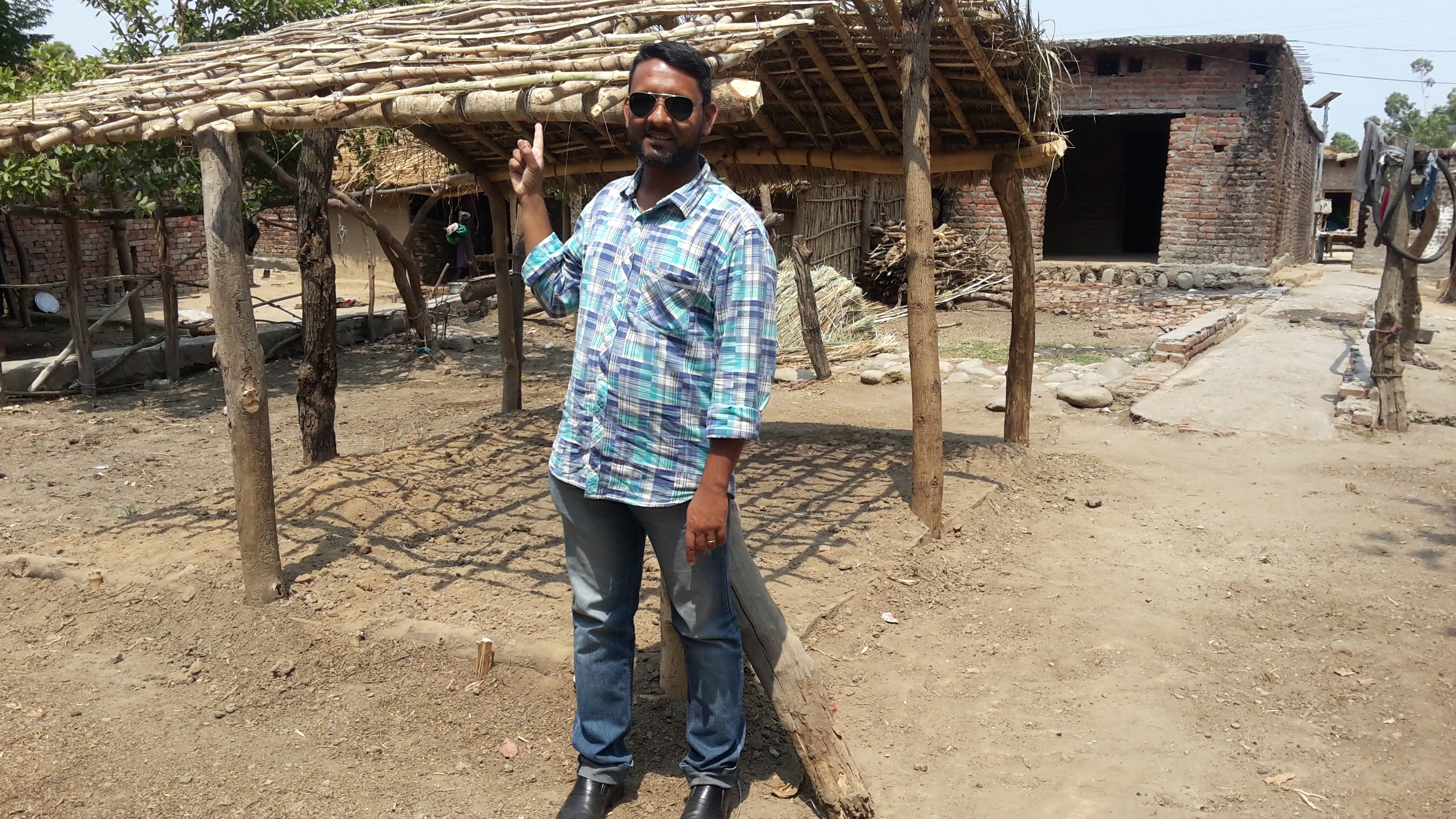 It's hot in India but thankfully some rain has finally arrived. 48 degrees most days has been unbearable but despite this, help, love and compassion continue to bless the lives of so many people because of the work of Kotdwara Help.
Each day our 170 children are educated and fed a meal. The kids are looking healthy and their smiles remind us about the difference that has been made in their lives and to their circumstances. Thank you for your financial support and for changing their lives - otherwise they would be begging and 'reg picking' - searching through putrid rubbish while fighting off pigs and mongrel dogs, looking for materials to recycle and sell. These children now share stories with us about their hopes and dreams for the future. Prior to this, they dreamt of very little. These children did not know of what they could dream for.
Our new centre is officially open, and the technology classes for girls aged 13+ have begun. A new learning centre has also commenced in one of the upstairs rooms, welcoming about 30 very poor primary aged children who live in the town. Many of these kids have heartbreaking stories, some of which we have started sharing on Instagram.
Our anti-trafficking work gathers momentum in the schools, villages and slums. Again, there have been some stunning stories of hope and rescue, found in the lives of the poorest of the poor in Kotdwara. Our dear friend and Director of Kotdwara Help, Amit Samuel, has written a letter of thanks to you all below. As you read, you will see just how busy he is. We are particularly excited about the respect and appreciation he is getting from the local police authorities.
Just this past month we have also; - built a shelter over the outdoor village classroom (see attached pic) - started a kids' soap project - helping and counselling individual people with health and medical issues
We cannot tell you enough how significant your donations are. You a part of the story of people's lives. If you can donate, remember that just $5 a week, the price of a coffee here in Sydney, provides a healthy meal and an education for a child who otherwise would be high risk to drugs, abuse and forced child labour. Please consider making a weekly direct debt donation of just $5 or more. Would you really miss this small amount?
Thank you from the bottom of our hearts. Love Doug and Rowena.
Amit's Report for the month of May is below, should you wish to read on....
*Dear Doug,Rowena and All dear Sponsors from AustraliaThis report is to share with you our activities done in the month of May 2016 and the plan of Action for coming months June, July, August and September. With the team of Anti Human Trafficking we visited schools with the aim of counselling students against Drug addiction and about human trafficking. We visited : 1.Slums center and nearby area on 15th May. 2. St. Joseph Convent School on 18th May. 3. J P Inter collage on 19th May. In the counselling session with children and youth near slums area we discovered some underlying facts. 1. Some elements are engaging small children in betting. 2. They are forcing them to steel from their homes. 3. They are supplying the small packets of drugs through the children within the city as children are not aware what they are carrying and police will not check children taking them innocent. Secondly we come to know about a family who had recently married their daughters 2 girls of age 14 & 13 years. Marriage below 18 years is a criminal offence in India as per government law. The family has an excuse that they are so poor, that they don't even have enough to feed and cloth the girls so they married them for good fecility. But the underlying fact is that they had actually sold their daughters. They had accepted some amount of money and not to be accused of selling girls, they performed the ritual of Marriage to be fool people and police. Now we and Anti Human Trafficking unit is behind this case and we will keep record of those those girls.When we condected counselling session and brought this case into light higher official got impressed of our work. They asked us to help them fight the problem of Drugs specially Smack which has spread noticeable in the recent year. The problem has many faces : 1. Youth and teenagers are affected. 2. Boys are indulging girls into it. 3. Boys are spoiling girls sexually after drug use.So we had chalked out a plan of Action to be executed in the coming month and it is as follows : 1. Meeting with all police officials of the area and discussing solutions for the problems. This meeting will be with Additional Superintendent of police Ms. SARITA DHOBHAL and others. In this meeting complete plan of action will be discussed and roles will be assignedWe had preformed our ideas and they will suggest them.We Planned Activities:1. Awareness Rally with police and students.2. Distribution of Pamphlets.3. Counselling with involved children and youth.4. Activities like Drawing Competition, Essay writing, Articles written, Poem writing, Dram, Dance, Singing, will be condected in the town with the help of Project Help team to direct interest of teenagers towards positive and constructive activities.5. Annual function of Project help organisations to be held in September when You and other member visit India. (Kids are very happy about this programme )These activities we have some miscellaneous experience Like; Convene, Printing work, Refreshments and one Time dinner with officials in a month, Annual function etc.I hope that you will understand the situation and would possibly by your best to help us more.God bless you allLove* Amit